Zelia Page Breaux was an African American woman with connections to the Deep Deuce Historic Jazz District in Oklahoma City, OK. She is best known for her work as an educator and musical director at Oklahoma City Public schools, for her ownership of the Aldridge Theater, which brought many prominent acts to the area, and for her connection with Ralph Ellison, the author of the Invisible Man.
At the age of 18, Zelia Page was hired at Langston University to work as a piano and music teacher. In this position, she established the music department, which flourished under her direction. After her tenure at Langston, Ms. Breaux spent her life as the director of the music program at Douglass High School. She also worked as director of music for the Oklahoma City public schools, where she taught an entire generation of young Black children about classical music and theory. She also established a band and orchestra, both of which had tremendous success and brought her students to places such as the Chicago World Fair and the Texas Centennial Celebration.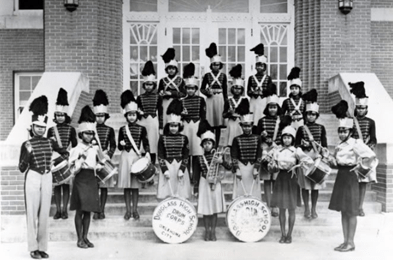 Zelia Breaux not only impacted the students she taught but functioned as a community influencer outside of the educational realm, too. Breaux was a co-owner of the Aldridge Theater, located on Second Street in the Deep Deuce District. At the time, it was the only Black theater in town. Through the theater, Zelia Breaux helped to transform the area into a cultural mecca for the great Black artists of the time, bringing performances from jazz orchestras and Blues singers as well as drama performances and movie pictures to the area. Stars such as Ma Rainey and Ida Cox came to the Aldridge, bringing their Blues and Soul with them.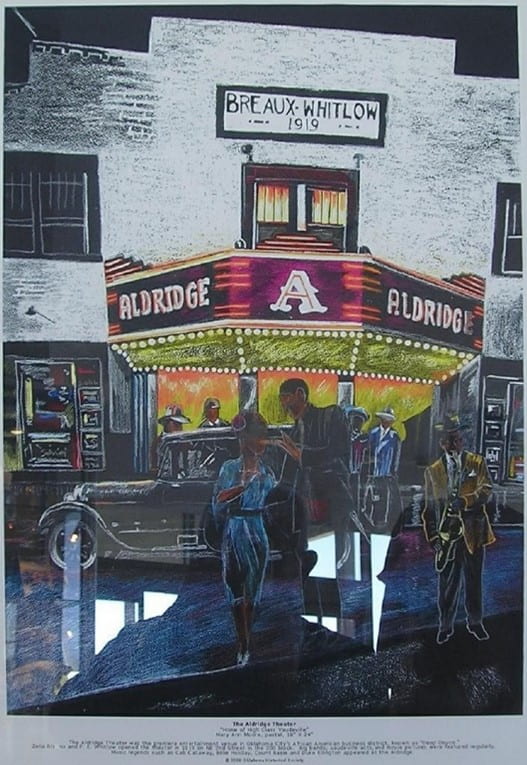 Zelia Page Breaux was an educator, musician, community influencer, and advocate in the Oklahoma City area, but her impact and influence reached far beyond those city limits. Her work spanned generations and influenced many to appreciate the arts, music, and culture. She helped to transform the Deep Deuce District into a bustling cultural hub while also training the next generations for greatness. Her legacy carries on beyond the lines of the district, influencing thousands and inspiring creativity and art for decades to come.