Oklahoma City's Deep Deuce District was a thriving Black neighborhood full of art, music, and life. It inspired thousands of people to pursue their dreams, play Jazz, and better themselves. One among those thousands was Ralph Waldo Ellison who was born in the Deep Deuce District on March 1, 1913. Ralph spent his entire childhood immersed in the creative influences of the Deep Deuce District and learned from some of the best in Oklahoma City. He worked at J.D. Randolph's Pharmacy, learned from Inman E. Page and Zeila Page Breaux, and was able to watch Jazz icons like Louis Armstrong in addition to local legends Charlie Christian and the Blue Devils Orchestra. The Deep Deuce District instilled in Ellison a huge imagination and a love for creativity and individualism. While Ralph initially left the Deep Deuce to attend Tuskegee Institute he did not stay for long as southern Black Survival Methods threatened his creativity. Therefore, Ralph left for New York before getting his degree, but it was in Harlem where he was immediately greeted by the same spirit of creativity, he adored so much in the Deep Deuce District.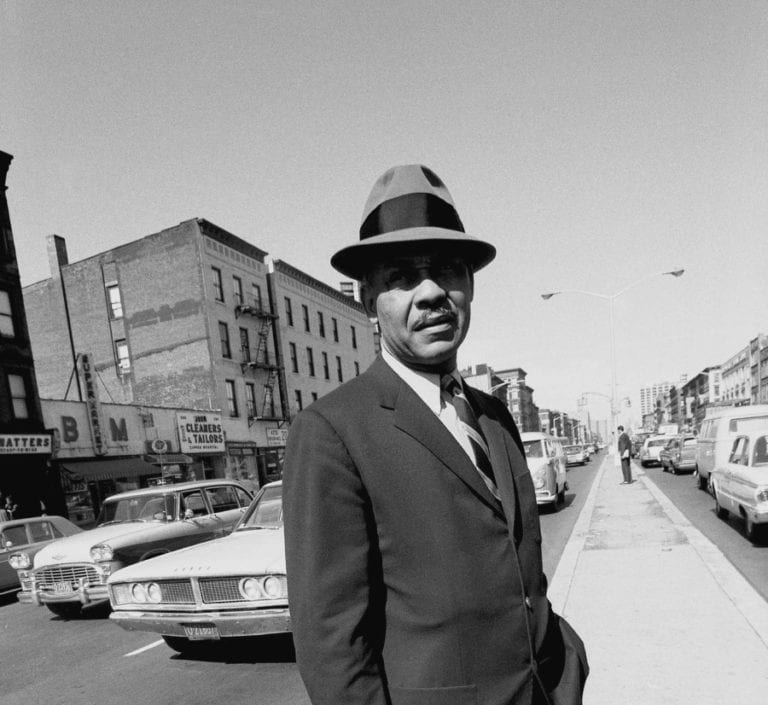 His life in New York began with the end of his music career as his focus shifted to writing. He struggled for years hoping from job to job, until he found his niche writing for the Negro Quarterly and doing reviews for radical periodicals. Ralph's big break did not come until the publication of his first novel, The Invisible Man, which was an instant best seller. For as much admiration as Ralph received for his new book, he received equal or more hate for it. Most of the grief Ellison received was because of his refusal to support Black Nationalists who then claimed Ellison wrote for White sympathy. Thankfully, the 1980s offered Ellison a revival of his work and reputation across the country. Now he was praised for his refusal to victimize race and for his strength in the face of the extreme hatred he had previously received.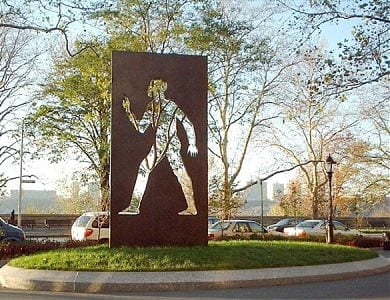 This revival renewed Ellison's legacy as his work was able to influence new generations to continue to redefine Black freedom and pursue their own creativity. Ellison brought attention to a "new type" of Black man, the invisible man, who was educated and self-aware with a broad intellectual curiosity. Ellison led by example by pushing the boundaries of what was acceptable for a Black man at the time by Whites and Blacks. His actions inspired generations of creatives to continue his legacy long after his death. He has come to represent the culmination of the freedom, creativity and the spirit of the Deep Deuce which is now spread by the Ralph Ellison Foundation in their namesake's honor. Ellison's work goes beyond his writings and the best-selling novel. In fact, his greatest impacts are from his lifelong pursuit of freedom and creativity which continues to push others to find their own creativity and redefine what Black Freedom is to them.
Sources:
Bradley, Adam. Ralph Ellison in Progress: From Invisible Man to Three Days Before the Shooting. New Haven: Yale University Press, 2010.
Ralph Ellison Foundation. "Ralph Ellison." Meet Ralph Ellison. Accessed September 15, 2021. https://ralphellisonfoundation.org/meet-ralph-ellison/.
Rampersad, Arnold. Ralph Ellison. New York: Random House Inc., 2007.
Tracy, Steven C. ed. A Historical Guide to Ralph Ellison. New York: Oxford University Press 2004.